Testimonials
REVIEWS OF DR. SCHULER
New Article about the NBA and Plantar Fasciitis by Dr. Schuler
Written by Dr. Burton S. Schuler Click here to read Google reviews about Dr. Schuler
Dr. Burton S. Schuler,  podiatrist foot specialist of Panama City Fl has written a new press release  concerning  the injuries to two NBA players. Joakim Noah of the Chicago Bulls and Paul Gasol of the LA Lakers are both suffering from Plantar Fasciitis and Dr. Schuler writes about a new simple way to treat Plantar Fasciitis.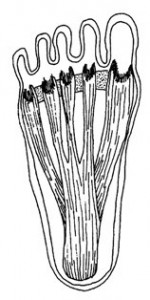 Plantar Fasciitis of the foot
The plantar fascia is the arch of the foot.  It is a thick band that runs along the bottom on the foot, from the heel to the ball of the foot. I  When it becomes injured, it becomes swollen resulting in the  medical problem known as  Plantar  Fasciitis .
            CLICK HERE TO READ DR. SCHULER NEW ARTICLE ON PLANTAR  FASCIITIS